Self care is what we all need to dedicate more time to as we can often forget about our own health and wellbeing with our busy schedules.
Giving yourself the time to focus on you, and making sure that you take time to relax is a great stress reliever and also has many other benefits to make you feel rejuvenated, energised and younger.
We have put together a complete guide you can follow to have your own spa day, similar to one you could enjoy in a 5-star retreat.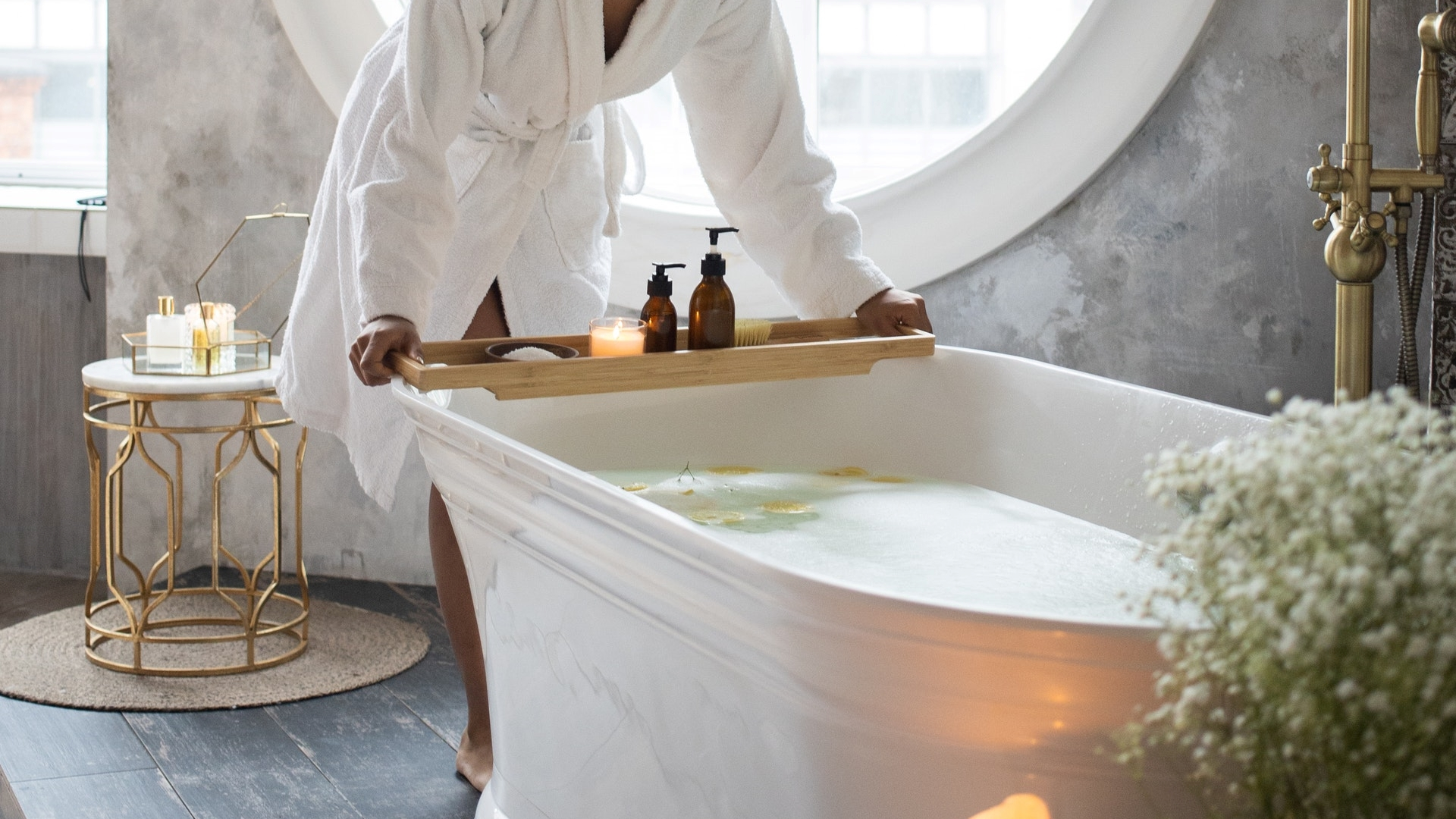 With clear ideas and top-quality products, you create the perfect home spa day experience and enjoy a pamper session with a friend or loved one from the comfort of your own home.
Home spa preparation
Having a good soak in the bath prior to your spa day will help your body to unwind and really ease yourself into your home spa day experience.
Fill your bath with hot water and scented bath salts to help ease achy muscles, stimulate circulation, and relax your body, preparing it for the range of home spa treatments that you have planned.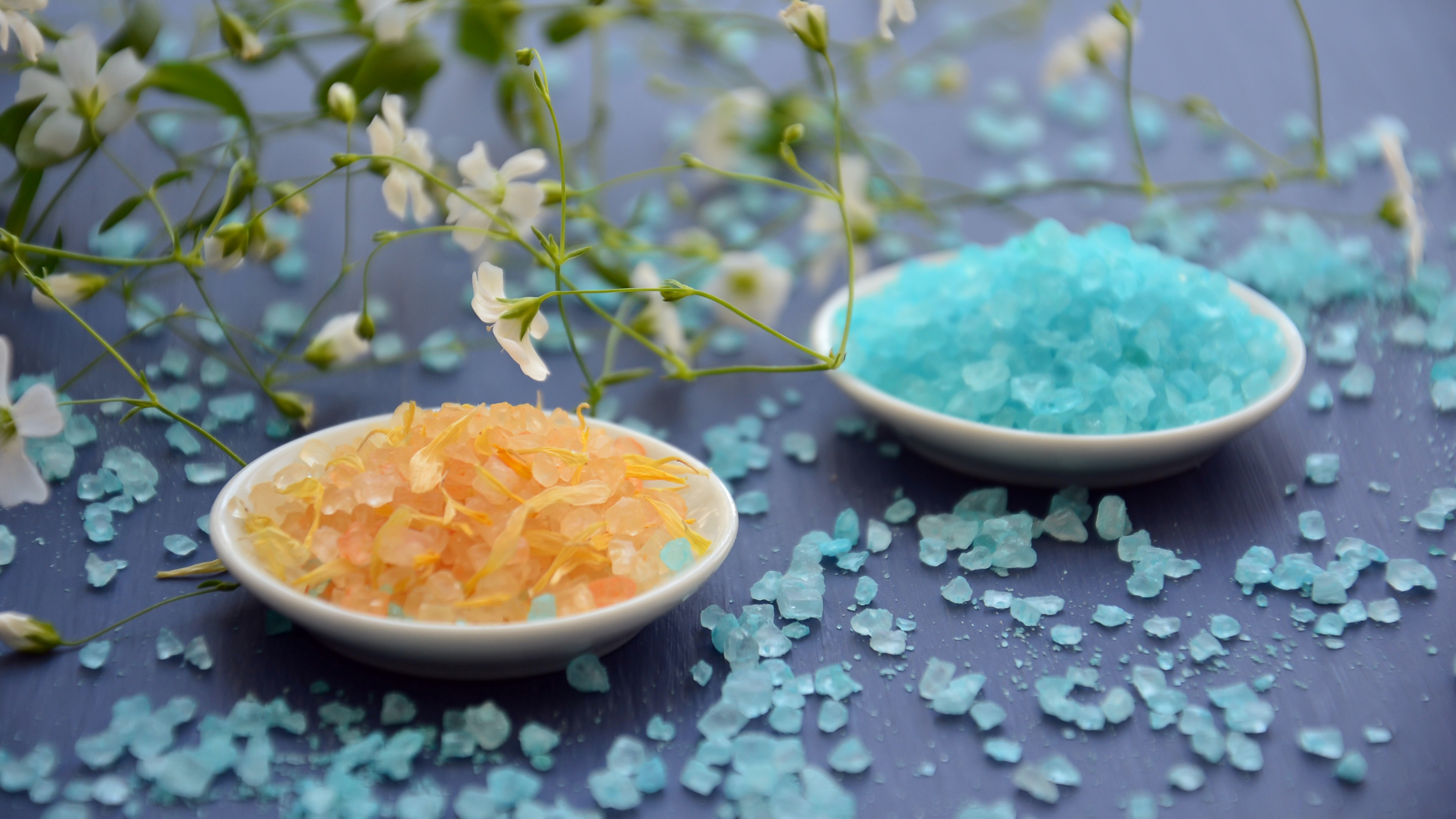 If dry skin is an issue for you, we suggest trying a gentle body scrub that will help eliminate dead skin cells and will leave your skin feeling and looking smooth, fresh and even.
Looking the part
Dressing appropriately and feeling the part is essential at a home spa day.
This ensures that you are comfortable and also helping to immerse yourself fully in the experience.
As you step out of your hot bath, treat your feet as you sink into a luxuriously soft hotel-quality bath mat, which will cushion your feet as you dry yourself off.
Bathrobes are also be used for warmth and ease when moving around at a spa, as they can be quickly taken on and off between treatments.
If you haven't already got a 100% cotton towelling bathrobe, take a look at our dressing gown that is premium quality, similar to ones found in luxurious hotels.
Made with beautifully soft and natural combed cotton, these gorgeous unisex robes are softer, loftier and super absorbent, allowing for a pleasurable experience with every use and bringing a touch of comforting spa-quality luxury straight into your home.
This bathrobe is sure to effortlessly dry off your skin and keep you cosy in between treatments, as you take part in your own DIY spa day.
Consider getting yourself a matching terry cloth pair of spa slippers to complete your look.
Setting the right atmosphere
The final step to perfecting your very own DIY spa night is getting the fragrance and atmosphere just right.
It is key to creating a relaxing feel in any room, whether that be from a candle, an essential oil diffuser or simply a room spray, to add a calming scent throughout the space.
It will be sure to ease the mind and body and let you fully relax into this at home spa experience.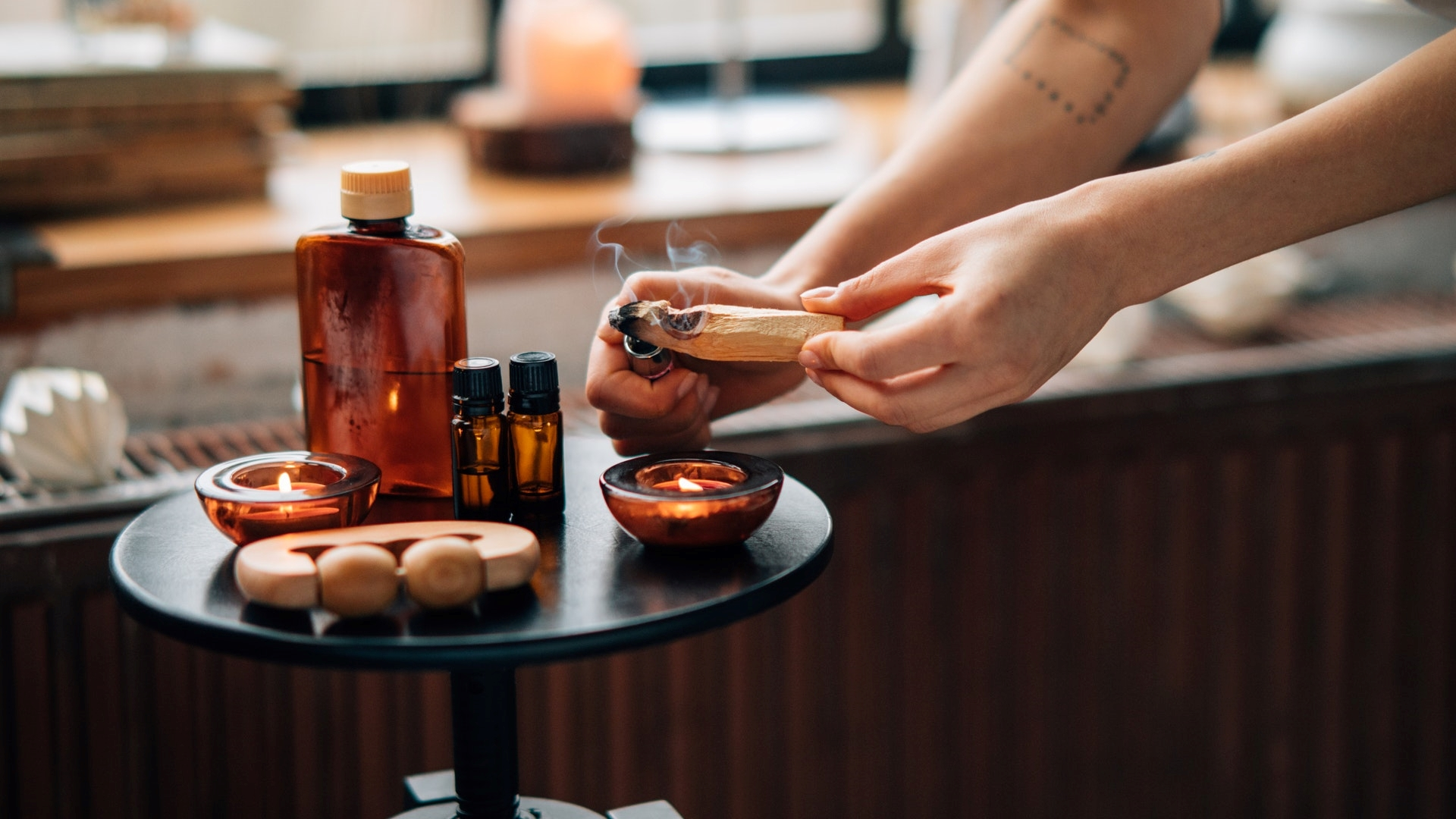 Choosing a soothing scent that is comforting for you is key.
Scented candles and essential oils come in fantastic range of smells; take a look at just a few of these relaxing scents, that will create a spa-like aroma in your own home.
Having the light of a small scented candle flickering in the corner will create a tranquil atmosphere in any room.
With its warm glow, giving off a comforting scent, this will mirror the same feel as spa treatment in a fancy resort.
Feel good facial
It couldn't be a spa day without an at home facial massage.
It holds many benefits, such as increasing collagen production, which will help to keep your skin looking brighter and tighter.
This happens due to the targeted massaged areas on the face receiving more oxygen and blood flow, which can reduce puffiness and give a youthful, fresh looking appearance.
Closing your eyes and applying a cooling gel eye mask can also help encourage your body to relax, and your mind to unwind, as you enjoy the soothing sensations of a facial.
Having a one off facial is great for the skin, but caring for your skin daily and adding a quick facial massage into your morning skincare routine will help boost blood circulation, making the skin look more refreshed and youthful consistently and not simply as a one off.
A healthier diet can also have a great positive impact of your skin. Good intake of Vitamin C is vital, as this is a key ingredient to help aid collagen production.
Massage your loved one
Show someone you care by letting them sink deep into relaxation with a traditional back massage.
First, set the scene of a luxurious spa with super soft, fluffy towels that can be led on for ultimate comfort.
This will give a sense of silky softness on your skin, so you can let your body and muscles relax, meaning that the massage be more beneficial for tight or sore muscles.
Be sure to give the ultimate at home spa experience by applying a body oil, to the location of massage.
Various types of oils, powders and creams are used by professionals. This will help prevent any friction or burns when massaging with a firm pressure.
Any remaining oil that hasn't been soaked up into the skin, can be quickly absorbed by a soft towel, to remove any greasiness left on the hands or body.
Happy, healthy hair
Another loved spa treatment is a simple yet soothing head massage.
Looking after your scalp is key to healthy hair, as it strengthens the roots and promotes new hair growth.
Special scalp brushes are a great investment to give yourself an easy at home scalp massage, this can also be added into your daily beauty routine in the bathroom, for when you wash your hair.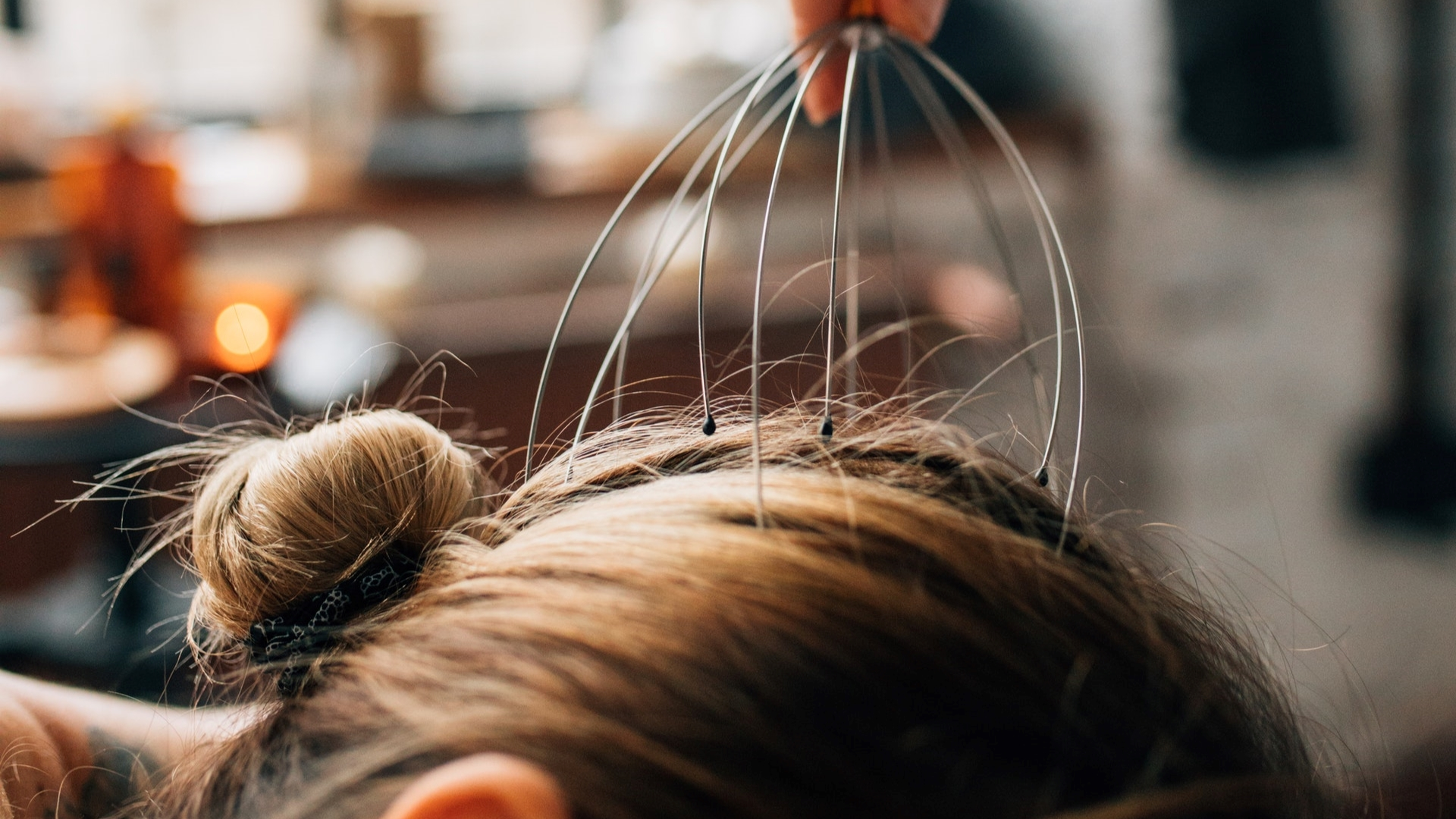 Whilst relaxing and indulging in a 30 minute massage, consider applying a leave-in hair mask or a face mask beforehand.
Helping to encourage hair growth and eliminate split ends, the hair masks can be applied once a week, simply whilst you are washing your hair.
But, not only do they benefit the hair, some of the hair mask formulas come in scents such as banana and papaya, which not only smells delicious, but will have your friends and family complimenting your smooth, healthy locks.
After rinsing off and washing your hair, use a super soft towelling hair wrap to gently dry your hair.
The perfect pamper day
Follow all of the above steps to endure in a relaxing and purifying spa day at home, to de-stress and re-energise your mind and body.
Be sure to grab a friend or partner to enjoy this spa experience with, aiding each other with various treatments to help one another feel that little bit younger and fresher.