If you're shopping for a brand new bath mat, why not add a touch of fun and spruce up your bathroom?
Finding the right patterns, colours and styles to suit your room and decor are all vital in making sure you get the right mat for you.
And even though a bath mat can often be seen as something that is just practical and has to serve a purpose, simply making sure it keeps your floor clean and instantly soaks up any water splashes, it is the easiest (and often cheapest!) way to add a pop of colour and a hint of interest.
In this blog, we want to introduce you to our brand new Mooky Mat collection of shaped unique bath mats and also other ways to add some much needed fun to your bathroom design.
Say hello to Mooky Mats
Meet our all new Mooky Mats collection.
From bold colours, to fun slogans and eye-catching shapes, this range will have something for everyone's home.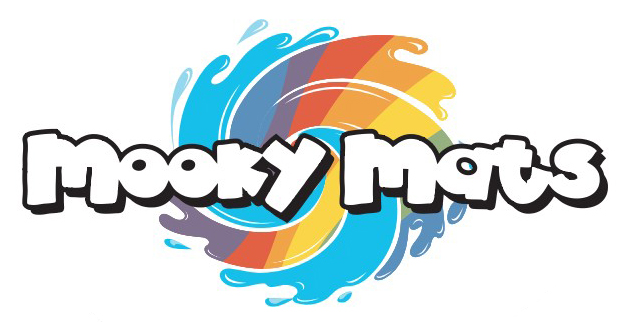 Novelty bath mats are more popular than ever, which is why we've created a wide selection of amusing rugs just for your home.
This makes it such an effortless way to update your bathroom to add a touch of character and personality to make your personal space your own.
Bring a laugh with funny slogan mats
If you are looking for a bath mat that can add a touch of humour to your bathroom, choose one of our tufted slogan bath mats.
Available in the cheeky and funny slogan "Get Naked", this contrasting black and white gorgeous bath mat provides a statement piece beside your shower or bath, adding a touch of playfulness to the room.
Or why not start your day with a positive affirmation with our "You Look Good" fluffy, hand-tufted slogan mat?
Whichever slogan you choose, these mats are sure to put a smile on your guests faces as they step into the bath.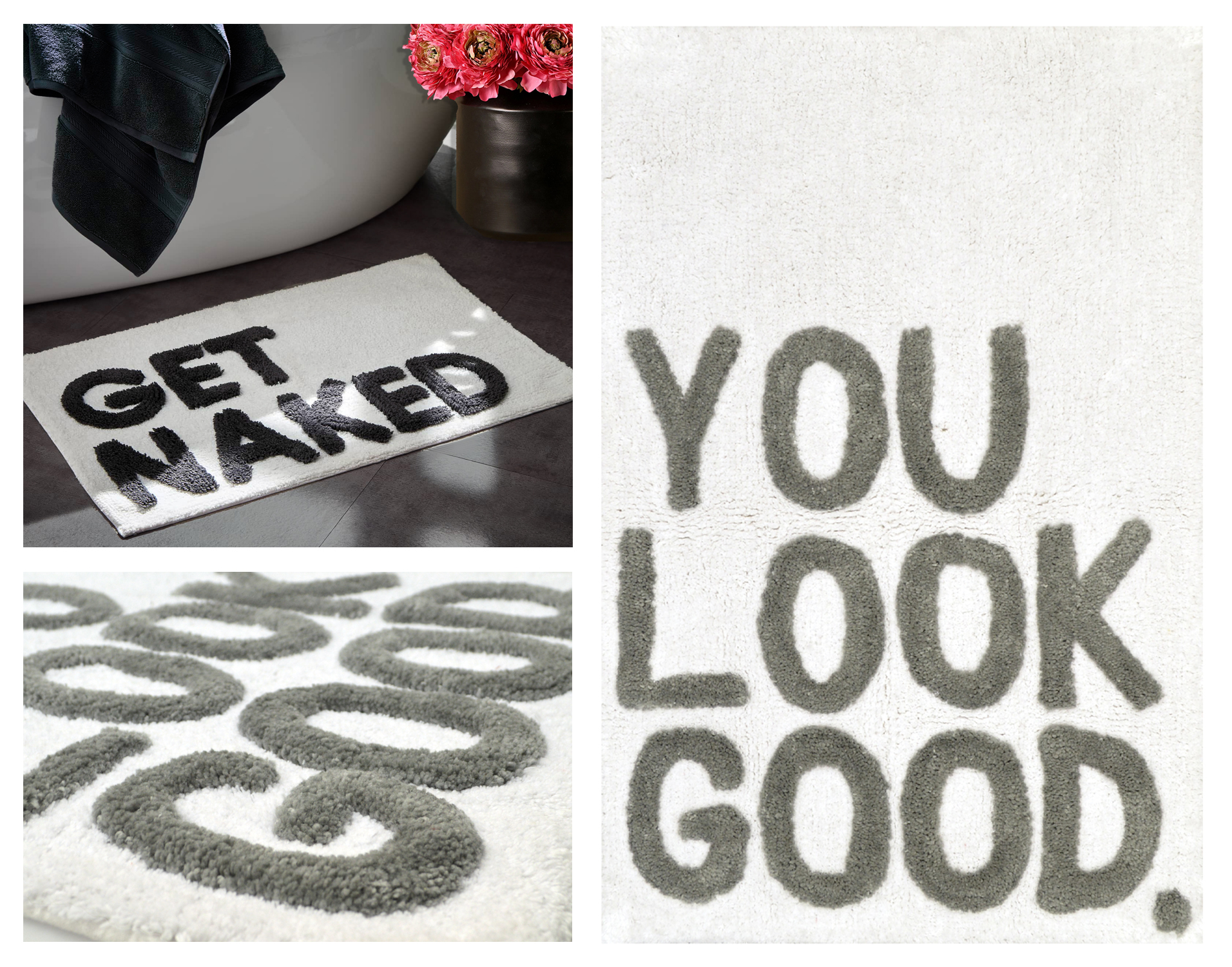 Long-lasting durability is what you will find with our slogan bath mats.
Made with a beautiful blend of 80% Cotton and 20% Polyester, you'll get the supersoft feeling beneath your toes, that'll remain gorgeously soft, use after use and wash after wash.
A bath mat always delighted to see you
Don't stick to traditional shapes and shy away from a round bath mat. They do just the job whilst adding style and character to your bathroom.
For instance, our Smiley Face Bath Mats will always be delighted to see you as you step out of your hot shower or relaxing bath. The big and mischievous grin will always be a pleasure to sink your feet into.
Even better still, this particular mat features a completely reversible design, meaning you can flip it over to get a choice of texture, whilst enjoying the same fun design.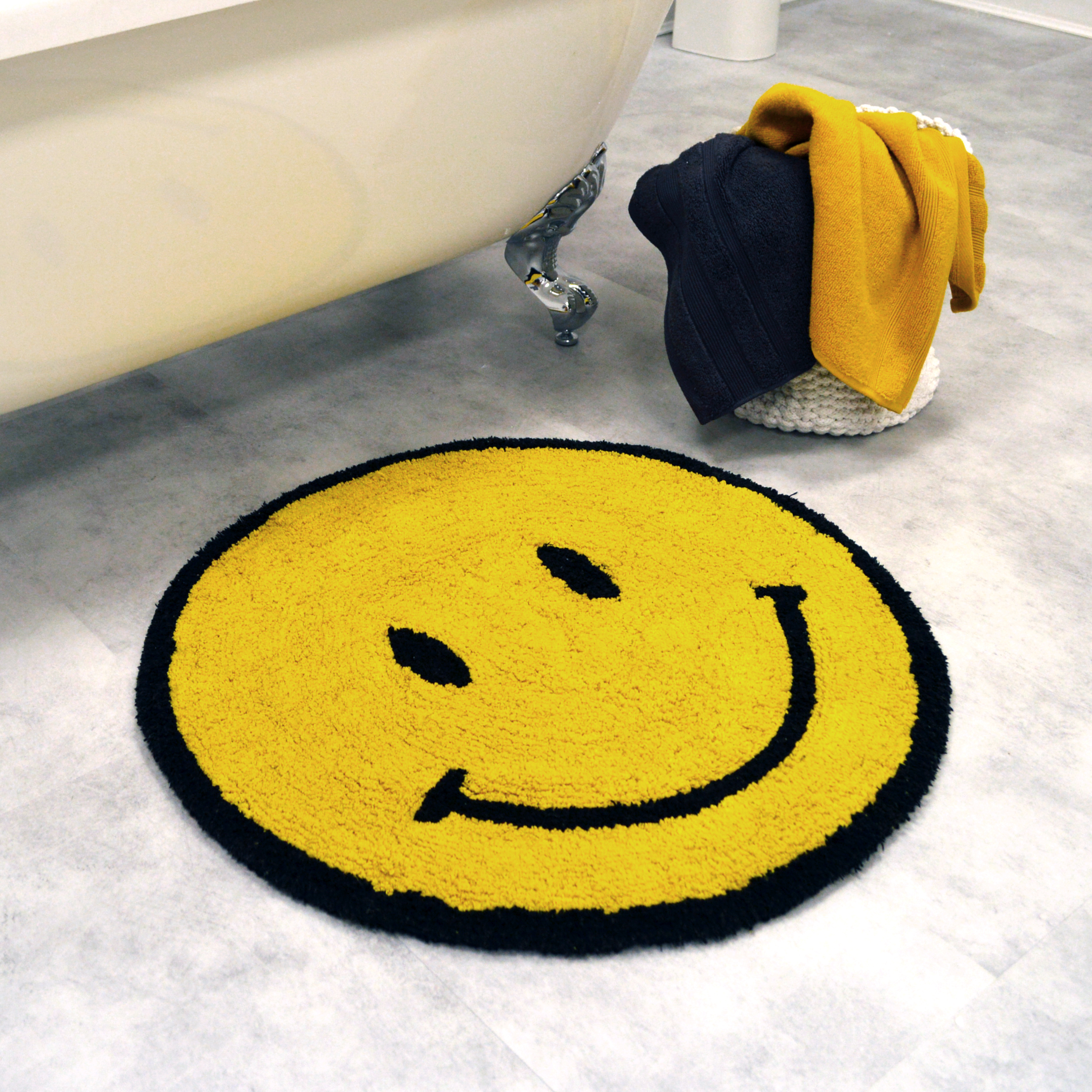 Go the extra mile to add the cheer to your bathroom with this fun, co-ordinated Smiley Face shower curtain. You won't be able to feel anything but joy when in the shower.
Kiss your traditional bath mat goodbye
Make a bold statement in your bathroom with our Lips Bath Mat.
This bright red piece is certain to provide a striking pop of colour and effortless style, whilst being superbly practical.
The Lips Bath Mat is sure will look glamorous beside any bath. Thanks to the beautifully bold red design, this mat is certain to catch anyone's attention.
If you're looking for an eye-catching bath mat, you can end your search here.
Built in non-slip backing will make sure you don't have any slips or falls, and its fluffy blend of polyester and cotton blend is certain to quickly absorb any water splashes. Safety and security in the bathroom has never looked so glam.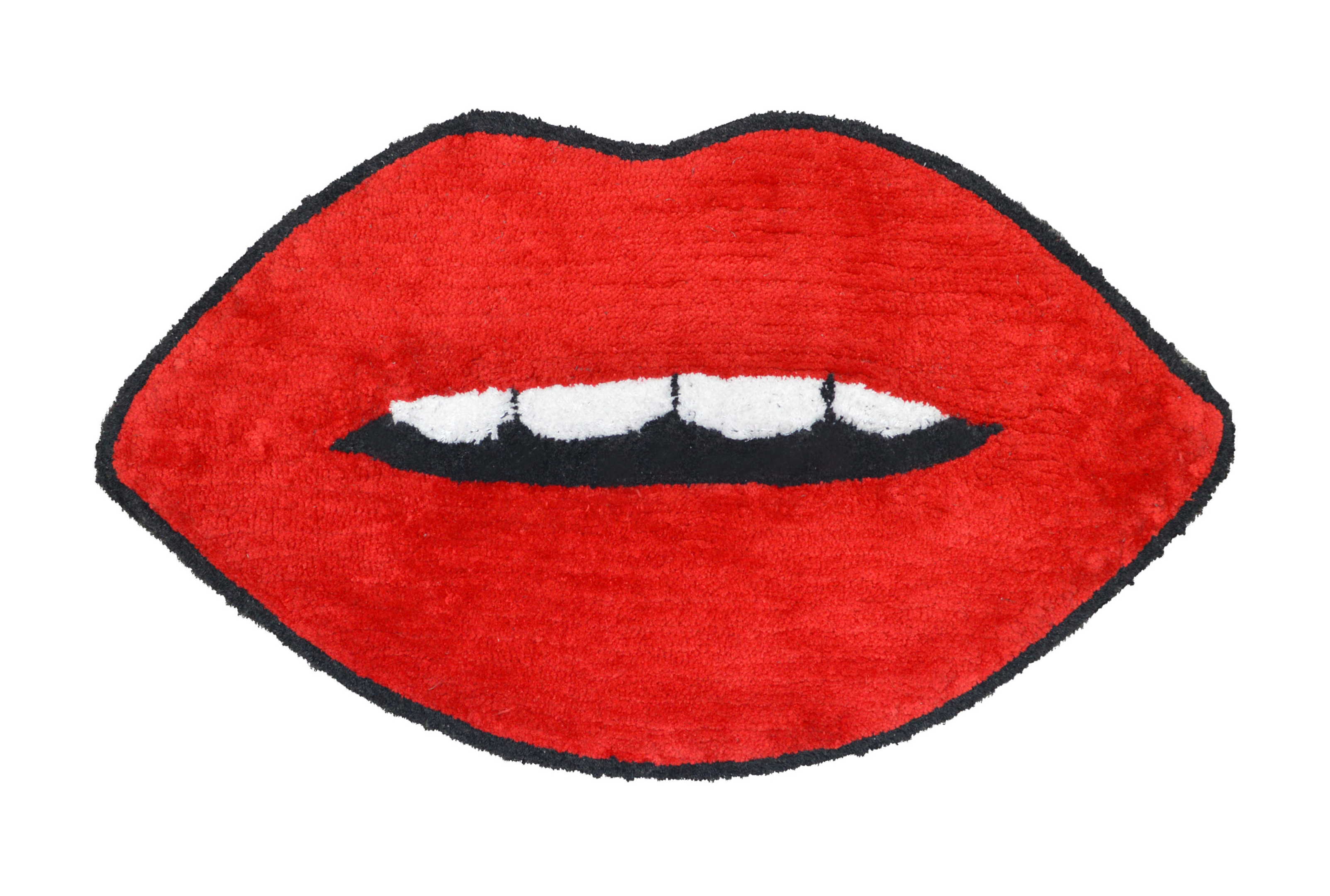 If you instead wanted to add a hint of fun to another room in the house, our unique shaped Mooky Mats can also be used away from the bath, and as multi-purpose rugs.
Perhaps in your office, dressing room, or maybe as a statement piece in your entrance hall, providing a warm welcome your family and friends.
Better still, if you had children, the smiley or lips mat would be pleased to welcome their feet as they step out of bed every single morning.
Wash and Dry with sculpted bath mats
If you were looking at investing in a statement bath mat that wasn't quite so bold, these 'Wash' and 'Dry' mats may be a bit more your style.
You can have the fun and catchy slogan, whilst being a little more subtle.
The deeper, raised pile, makes the slogan stand out clearly, making them effortlessly and easily eye-catching.
Despite the colour pallet of this style being more muted, we let the text is what do the talking.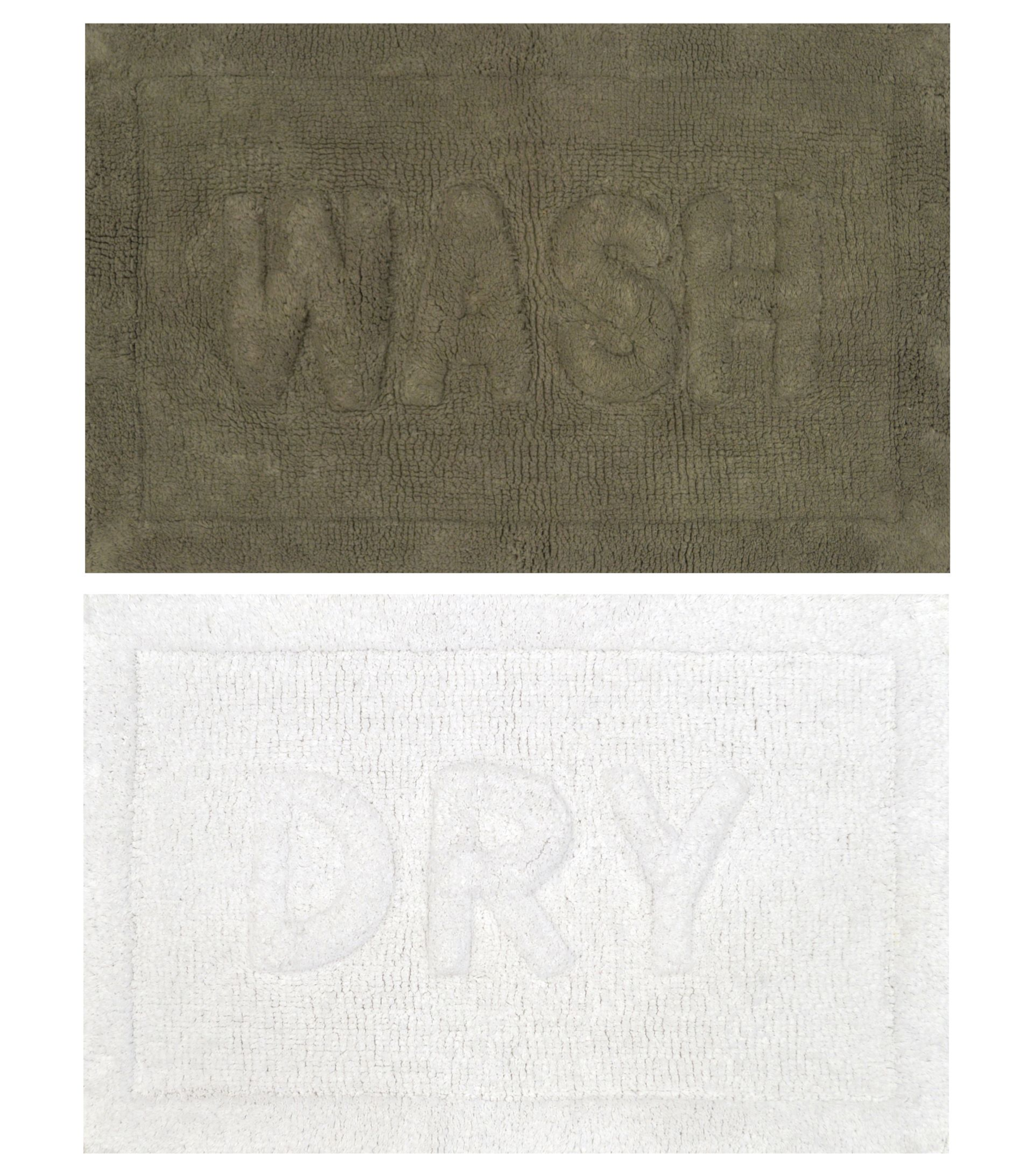 The fresh white 'Dry' Bath Mat will look good beside any shower and in any décor, whilst the deep grey 'Wash' design will add tones of warmth.
These simple sculpted designs will coordinate perfectly with our Egyptian Cotton Towels, take a look at our wide range of colours, that will be certain to compliment a fresh new bath mat.
It'll be a pleasure to step onto these 100% Cotton bath mats, as they are amazingly soft, cushioning your feet with each step.
A wide range of striking designs
If you'd prefer to get out of your bath and step onto something a bit more wild, animal prints are a great way to add interest without being too overly bold.
Leopard print is always a most loved favourite, in both monochrome and natural colours, our Leopard print collection can match any bathrooms colour scheme. 
If you want to go the extra mile, complete the look and kit your bathroom out with perfectly matching, printed towels. This will be certain to instantly update your room and impress your guests.
No more bog-standard brushes
Much like a bath mat, another necessity in your bathroom is a toilet brush.
Move away from your boring, traditional brush, that doesn't have much appeal sitting beside your loo, and considering getting a decorative brush holder.
Endless designs, shapes and colours are taking over from the normal, unpleasing brushes, and these funky new designs are here to stay for 2022.
If you want to stick with the wild theme in your bathroom or en-suite, there are dozens of animal themed brushes on the market.
One in particular that would make a great statement piece, is this silver finish Elephant Toilet Brush. Both modern and stylish, it makes a fun alternative, adding some interest back into your bathroom.
Hang your towels in style
If you can appreciate a good, durable, super soft towel, (especially if it is a fun statement piece) you will take pride in wanting to make sure they're hung in such ways that show them off in all the their glory.
If you are part of a big family, you'll know that it can get confusing on who's towel is who's.
Say goodbye to this struggle.
Look no further that these great novelty Alphabet Towel Hooks, so each member of the family can have their very own bath towel on a personalised initial.
Your loo rolls would've never looked so good
Having a reserve supply of toilet roll is essential in your bathroom.
Be sure to have your spares displayed on a statement holder so they're a little more eye-catching, rather than sitting in a corner on a dreary stand, that adds nothing to your bathroom.
Unique bathroom accessories alike this toilet roll display holder below, is an easy way to make your bathroom more personal to you. 
For any dog fanatics out there, this fun sausage dog holder is sure to add a playful touch to your room. This little character will store 3 loo rolls, whilst looking incredibly adorable.
Funky is the way to go
Next time you make a splash in the tub, let it be soaked up with a mat that's a little more funky than your usual...
Gone are the times of getting traditional pieces that we've all seen before, step out of your comfort zone and look into adding some statement pieces to your bathroom that you and your guests will admire.
---